About Civic Space Guardian (CSG)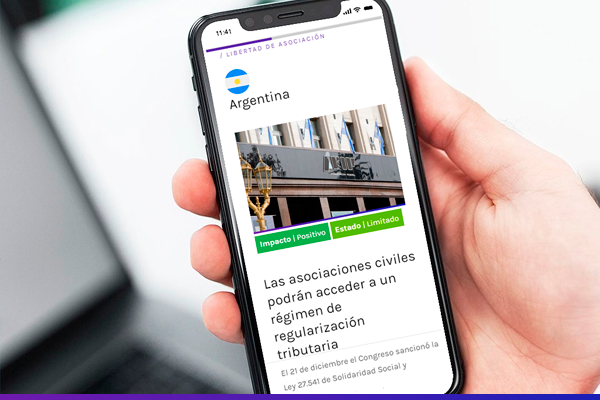 Civic Space Guardian (CSG) is a tool designed by Directorio Legislativo to monitor regulations with the potential to impact civic space in Latin America and the Caribbean.
These are regulations affecting freedom of expression, freedom of association, freedom of peaceful assembly, citizen participation and access to public information. To provide a broader overview, we also include the rating assigned by Civicus according to the state of civic space in each country.
CIVICUS Rating | Obstructed
On November 21, thousands of protesters took to the streets to reject the actions of the Executive branch, demanding the resignation of Giammattei and his vice president Guillermo Castillo. Among the main rallying cries were better usage of public funds to deal with the pandemic and opposition to next year's proposed budget allocations. A minority of protesters vandalized and set fire to the Congress building prompting the PNC to forcefully clamp down on demonstrators, leading to dozens of injuries from rubber bullets and tear gas.
President Giammattei, addressing the events, chose to focus on the acts of vandalism rather than the crackdown. "I insist on people's right to demonstrate in line with the law. But nor can we allow vandalization of public or private property. Upon whoever is proven to have participated in these criminal acts will fall the full weight of the law", said President Giammattei through his Twitter account. In the meantime, the Alliance for Reforms, which is made up of 40 social organizations, called for the "immediate removal of Minister Gendri Reyes and the director of the National Civil Police, José Antonio Tzubán, who issued the order to the police to suppress the protesters, and that the Public Ministry initiate a criminal investigation against him ". This was echoed by the Inter-American Commission on Human Rights (IACHR), which condemned the excessive police violence and urged the country to safeguard the right to peaceful demonstration.
As a result of the strong social unrest, the Board of Directors of Congress announced the suspension of the legislative process of the 2021 Budget, which is to give way to a national dialogue to ensure 'social order' by convening different sectors of the country.

INTERVOZES – BRAZIL 
Olivia Bandeira – Executive Coordinator
As part of an event to analyze a document with recommendations from civil society regarding the use and access to information technology and communication platforms, Olivia Bandeira, executive coordinator of Intevozes, pointed out the importance of defending "a democratic, free and open internet model" that understands the "need to guarantee freedom of expression in the face of the current internet model". At the same time, she highlighted the importance of promoting "regulation to protect freedom of expression and non-discrimination in the face of private moderation of content that platforms make without any public control, without transparency".
11/27/2020
FUSADES – EL SALVADOR
Javier Castro – Director
In the over 7 years of existence of the IAIP, its current notorious levels of regression have not been seen before, leaving the right of access to information unprotected. Hopefully, the IAIP will return to the path of ensuring maximum publicity and fulfilling its role as a guarantor". Statement by Javier Castro, Director of Legal Studies, of the Salvadoran Foundation for Economic and Social Development (Fusades, in Spanish), made through Twitter. The remarks were in relation to the problems in El Salvador regarding complaints of violations of the right to access public information by the government-appointed commissioners to the IAIP.

11/10/2020



 On November 2, the IACHR issued a resolution, by which it granted precautionary measures of protection in favor of 41 persons who are deprived of their liberty for political reasons, after considering that they are in a situation of serious and urgent risk of irreparable damage to their rights due to lack of medical care:
https://www.oas.org/es/cidh/prensa/comunicados/2020/266.asp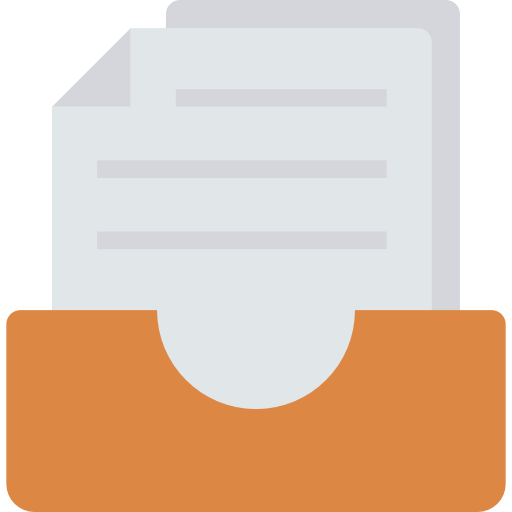 More by Directorio Legislativo
A campaign that seeks to make visible the barriers women face in the diagnosis and treatment of breast cancer
Image of Power- Power of an Image
Report on presidential approval ratings in Latin America. Sep/Oct 2020
We strengthen democracies in Latin America

Fundación Directorio Legislativo
Avenida Entre Ríos, 258 – 3E
Ciudad Autónoma de Buenos Aires, Argentina (C1079ABP)
Phone (+5411) 5218-4647