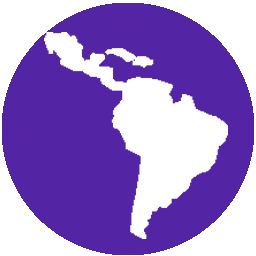 The IX Summit of the Americas took place in Los Angeles from June 6 – 10, under the banner of "Building a sustainable, resilient and equitable future" – amid controversy over the decision not to invite certain nations.
As Project Manager of Directorio Legislativo, I contributed in person to the civil society initiative that has evolved from the Summit process, namely the Citizen's Forum of the Americas. Rather than dwell too much here on those well-reported tensions ahead of the event, I'll instead quickly recap on my impressions overall and offer some suggestions on ways to improve this and other debating arenas in future. 
In some (less positive) ways, being at the Summit was like witnessing Latin America in microcosm: coordination and leadership found wanting, disunity over the exclusions of Cuba, Nicaragua and Venezuela, not successful enough attempts at ensuring requisite gender and minority representation, and too little concrete output in terms of public policy and agreements for solving the region's major problems. But set against this is something of no little import: the fact that thousands of individuals came together, physically or virtually, demonstrating an unwavering commitment to promote justice, equality and human rights.
The Citizen's Forum of the Summit is a space that, for all its complexities, disagreements and frustrations, convenes some of the most important organizations on the national and regional stage – to exchange views, experiences, criticisms and instances of good practice. Wide-ranging civil society input on issues from the rights of women and indigenous people, participation and diversity, youth matters and climate change – to the fight against corruption and respect for civic space – permeated the event's debates and shaped several of the recommendations that sprung from it. This vibrant and active – and proactive – participation spoke of the tremendous energy of the region's civic actors, working untiringly and together to give voice to overlooked people and causes.
How can these gatherings be of greater meaning for civil society? Based on my experience, I offer some pointers on how to rethink this and other spaces for political debate to ensure a wider spread of input, better and more rigorously guided and tracked in pursuit of improved outcomes. 
1) Achieving broad, diverse and inclusive representation – this is an ambitious yet achievable goal. My experience at the Summit showed me that:
More needs to be done to ensure participation of women and marginalized sections of society (not always in the minority), and their active involvement in the drafting of agreements and documents. No overlooked stakeholders who are willing to participate should be left behind for a lack of resources to attend or for a lack of connectivity to take part virtually. Resources exist to guarantee this participation.  

Depicting country dynamics from a centrist or capital city-oriented perspective runs the risk of obscuring often strongly contrasting domestic realities.

Subnational voices

must be woven into debates and outputs.

Although by now there is (or should be) a clear consensus on the need for

women

to be equally represented in all decision-making, this is not always the case. The frequent and sometimes stark overrepresentation of men taking part in expert panels continues. Women of all ethnicities, ages and socioeconomic backgrounds must have their place at the table.

The inclusion of

youth

is central when thinking about the renewal of leadership and the strengthening of democracy. Youth should be the protagonists not just of the future but of the present – with fresh thoughts and views to offer on tackling problems old and new. And this is not best achieved through 'youth specific spaces' but through full integration of young people in mainstream venues for debate. 
2) A more coherent, simpler to understand set of spaces and venues. Networks, working groups, dialogue tables, forums and other exchange spaces are excellent opportunities to connect, link and join efforts among social actors. However, the multiplication and overlapping of channels can be detrimental to these efforts. To optimize the use of resources and prevent the agenda from being diluted, it is important to have a clear picture of the existing spaces, their dynamics and their participants. In this way, we will be able to make better use of existing and consolidated structures (or transform them, if necessary) instead of duplicating them with the creation of new channels.
3) Bringing processes and debates closer to all people and breaking down barriers. Both civil society organizations and states need to use accessible, user friendly means of communication. The use of excessively formal or technical vocabulary should not be a barrier to a common understanding of the key issues of our times. Everything we do and discuss at events such as the Summit of the Americas must be relayed in accessible, easily understood ways. This can be done through plaques, executive summaries, infographics or any other methods that allow us to illustrate, in a simple and concise manner, the main points discussed.
4) Include spaces for the participation of national legislatures. The legislative branches are one of the fundamental pillars of democracies; however, the Summit of the Americas lacks a defined space for their participation and exchange of experiences with other stakeholders including civil society.
5) Promote environments for debate and genuine listening between civil society and governments. The agenda of the IX Summit included a specific space for the Civil Society Forum to present to government representatives the conclusions of its work in five areas: health and resilience, green future, clean energy, digital transformation and democratic governance. But this was undermined by low attendance from both sides and a tight schedule that only left room for only three-minute long presentations per topic. Genuine exchange with civil society should not be a tick-box exercise, but an indispensable ingredient to guarantee more inclusive and representative agreements.
6) Not letting each Summit iteration start with a 'blank roadmap'. I was struck by the open-endedness and general sense of looseness that seemed to characterize elements of the Summit from the get-go. How can this be avoided? One solution would be to get serious with evaluating states' progress in complying with the agreements reached. Beyond keeping a record of progress, this is about strengthening the legitimacy and reliability of the consensus documents emanating from such events.
Since 1994, when the First Summit of the Americas was held in Miami, continental gatherings such as this have been windows of opportunity for the region, yet have too often led to disappointment. In this its ninth iteration, after two years of pandemic chaos and with democracy in retreat in several of the region's countries, the Summit once again brought together leaders from (almost) the entire continent, representatives of the private sector and civil society to discuss Latin America's most pressing challenges.
There is still a long way to go, and so these reflections and aspirations are about making things better, more effective and equitable for the future. Because, if my experience of the Summit has shown me anything, it is that the region boasts an almost boundless civic energy and desire to cooperate for a common good. Myriad challenges Latin America may face, but there is also a thick vein of social (and state) actors determined to make the region a fairer place and one that, above all, safeguards human rights and democratic freedoms.