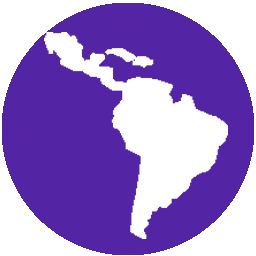 Within the framework of its 77th General Assembly, held between October 19 and 22, the Inter American Press Association presented a report on the state of press freedom in the region. In the Chapultepec Index 2021, Nicaragua, Venezuela and Cuba came out worst, though restrictions to freedoms were noted in every country. Only two countries were deemed to enjoy full freedom of expression, Uruguay and Chile. Argentina's score saw a bigger drop than any other country. This article presents a brief overview of seven cases. 
El Salvador
Since Nayib Bukele took power there has been a rise in aggressive and defamatory attacks on journalists, as well as more curbs on the press, according to data from the Association of Journalists of El Salvador (APES in Spanish). As of today, according to the IAPA report, media outlets have reported both being harried by government officials and threatened when publishing reports on violence in the country. Likewise, the government promoted (although unsuccessfully) a bill to reform the Law on Access to Public Information (LAIP in Spanish), through which it intended to classify as "secret" the information corresponding to public contracting data and the salaries of public employees. See report.
Guatemala
Freedom of expression has been violated and limited, both through intimidation via social media and by judicial means. The organization denounces, in particular, two precedents set by the Supreme Court of Justice. The first was concerns the denial of the request for impeachment against the Attorney General, Consuelo Porras, for the dismissal of Francisco Sandoval as head of the Special Prosecutor's Office Against Impunity (FECI in Spanish).  Porras was recently included on the Engel List, a roster of corrupt officials and ex-officials prepared by the US government. The second Supreme Court move condemned by the IAPAis was its decision to place the outlet elPeriódico under investigation for publishing and using as evidence a testimonial statement on acts of public sector corruption. See report.
Honduras
Although during the last year, the IAPA has not documented any killings of journalists in Honduras, it warns that the suspension of constitutional guarantees stemming from COVID-19 have created persistent obstacles to the exercise of press freedom. The document also highlights a need for accountability to avoid disinformation and to denounce human rights violations and abuses of power. Finally, it points to the lack of response by President Juan Orlando Hernández to requests for reform of the 2014 Official Secrets Law that classifies as 'reserved, confidential, secret and top secret' information pertaining to more than 20 government ministries and directorates for a period of 5 to 25 years. See report.
Mexico
According to IAPA, a total of six journalists were killed in the first semester of 2021, amid a context of increased press targeted violence linked to organized crime. It warns that the Secretariat of the Interior (Segob in Spanish) has said that, under the presidency of Andrés Manuel López Obrador, the numbers joining the so-called Protection Mechanism for Human Rights Defenders and Journalists grew by 88%, in a clear sign of heightened violence in the country. Mexico currently ranks as one of the most dangerous countries for journalists. See report.
Nicaragua
During the last government of Daniel Ortega there were constant attacks on journalists and news media, whether in the form of police harassment, subpoenas from the Public Prosecutor's Office or arbitrary detentions. The situation became critical on August 13 when the offices of the newspaper La Prensa were raided and its journalists and executives arrested. La Prensa was then the only newspaper distributed in print throughout the country. IAPA also warns over continual violations of freedom of association occuring in the last year and several CSOs being stripped of their legal status all amid the government's unprecedented jailing of opposition politicians. See report.
Venezuela
One of the key points highlighted by IAPA is the gradual yet systematic disappearance of media outlets: 115 phased out between 2013 and 2018. Local media not only face persecution or censorship, they must also overcome barriers such as in newsprint as well as digital channels being blocked or struggling with poor connectivity. Most of the media still operating in Venezuela are run from abroad. The upshot is that, today, over 60% of the population get their news from official channels. The findings coincide with those disseminated in a report published by El País in May where it was reported, based on data from the Institute of Press and Society (IPyS in Spanish), that at the time there were only 20 printed newspapers in circulation and that in 10 states none were available. See report .
Bolivia
The report highlights two bills promoted by the Executive Branch, one passed on October 8 and the other withdrawn. The first is a proposed law authorizing the National Statistics Institute (INE in Spanish) to obtain and centralize data of all natural and legal persons, which prompted concern from civil society due to a possible restriction in access to information. The second was a bill opposing the 'legitimization of illicit profits' which, among other things, sought to eliminate anonymous sources in journalism. Although it was finally withdrawn, the report warns that the Movimiento al Socialismo (MAS) has encouraged professionals from all sectors to 'renounce professional secrecy'. Finally, IAPA points to the existence of judicial irregularities and police abuses against journalists. See report. 
General Assembly attendees signed several resolutions, including ones calling for clarity around and condemnation of the murder of journalists (here and here); urging the Mexican Attorney General's Office to adequately resource its body tasked with investigating breaches of freedom of expression (here); and denouncing the governments of Venezuela, Nicaragua, Cuba and Paraguay for media directed harassment and attacks. IAPA's next annual meeting will take place in Madrid in October 2022.